Map Unavailable
Date/Time
Date(s) - 07/13/2020 - 09/07/2020
All Day
Location
Holiday at Home Event
Categories
Application Procedures for the
 2019 Holiday at Home Pageant
Complete the application form and essay prompt.
Submit two clear, wallet-sized head shot photos (will not be returned: sent to local papers)
$30 entry fee (checks payable to the Kettering Holiday at Home Foundation)
Entries will be limited to the first twenty received.
Mail the above items to:
Courtney Osting
Kettering Holiday at Home
807 Gleneagle Dr
Dayton, OH 45431
APPLICATION DEADLINE IS FRIDAY, JULY 5th, 2019
Participants must be 17 to 21 years old on the day of the contest, and residents of the cities of Beavercreek, Bellbrook, Centerville, Kettering, Miamisburg, Moraine, Oakwood, Springboro, or West Carrollton, or the townships of Beavercreek, Miami, Sugarcreek or Washington.  Participants must also be unmarried and cannot have served on previous Holiday at Home Courts.
Mandatory events for all Contest Participants
Wednesday, July 10th                   Judges' Interview                                      Attire:  business
Time:  5:00 PM                          Kettering Government Center
                                                3600 Shroyer Rd., Kettering OH, 45429
Saturday, July 13th                       Competition Run-Through                         Attire:  smart casual
Time:  9:00 AM                          Kettering Fairmont Recital Hall
                                                3301 Shroyer Rd. Kettering OH, 45429
Saturday, July 13th                       2019 COMPETITION!                             Attire: formal
Time:  6:30 PM                          Kettering Fairmont Recital Hall
                                                3301 Shroyer Rd. Kettering OH, 45429
Any questions, contact Courtney Osting (740) 352-8246
Platform and Interview Prompts
Each participant should bring their unique perspective and personality to the competition.  The contestant's application and essay will become the basis for each participant's interview questions during the Judge's Interview. Additionally, each applicant will answer an on-stage question directed from the judges.
The contestant's score sheet with include an evaluation of poise/presentation, Judge's interview, an essay on the applicant's community service involvement and on-stage question will be the 4 criteria in determining the contest winners.
Scholarship Information
The overall winner of the pageant will receive a $3,000 scholarship and the two runner-ups will each receive a $1,000 scholarship.
A ceremonial presentation will be made at the Holiday at Home Gala where the Court will be officially presented the weekend of the Holiday at Home Festival.
Scholarship checks will be written out to the college/university or trade school where the awardee is an enrolled student at the beginning of the student's first Fall semester following the pageant. If the student is currently enrolled as a college student, a check will be sent to the school following the Holiday at Home Festival.
Essay Prompt on Community Service
Using a separate sheet, in 1,200 words or less, tell the committee about the most fulfilling community service activity you have participated in to benefit your community and how it changed you as a person. The contestant will need to type the essay and attach it to the application.
Return this application and photos along with your $30 entry fee
(make checks payable to Kettering Holiday at Home Foundation) to:
Courtney Osting
Pageant Chairperson
807 Gleneagle Dr.
Dayton, OH 45431
if you have any questions concerning the pageant Contact Courtney 740-352-8246
2019 Holiday at Home Court
---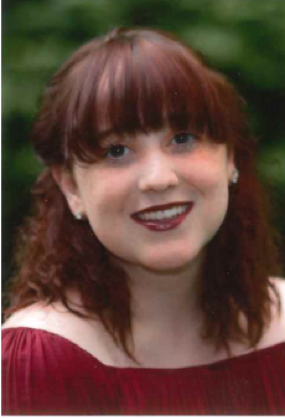 Gwendolyn Peters
2019 Miss Holiday at Home
Gwendolyn is the daughter of Adrienne and Eugene Peters of Kettering. She is going in to her senior year of high school at Kettering Fairmont.  She is a member of the Marching Firebirds, a bass player in the Fairmont Symphony, she has been a Girl Scout for 13 years, a member of the National Honors Society, and a graduate of the Kettering Youth leadership Academy.  When she graduates, she plans to attend The University of Dayton to study Child Psychology and Intervention Specialty with a minor in American Sign Language. She is 100% extrovert on the Myers-Briggs and it shows. When she is not at band or camp, you can find her at home crocheting with a cat in her lap.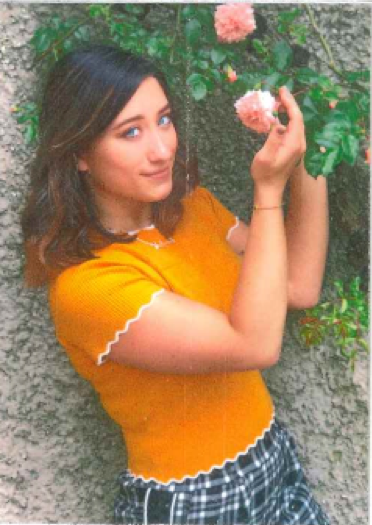 Victoria Clement
2019 Miss Holiday at Home Runner Up
Victoria Clement is the daughter o of Renee and Frank Clement of Centerville. She is going into her Sophomore year at Kent State University where she majors in Special Education with a minor in dance. She has performed in many main stage performances, her most recent being in Thialand during a two week collaborative program with a partner college in Bangkok. She then went on to spend a semester studying in Florence Italy where she felt that she earned a much greater appreciation for culture and history around the world. This gave her the drive to add an additional minor in Italian Studies. Her main passion however still lies with students with disabilities. She hopes that she will be able to help make a significant difference in their lives to help better the lives of her students and their families. She is a graduate of Centerville High School.  At Kent State, she is a member of Delta Zeta sorority where she serves as the Community Service Chair Assistant. She has helped coordinate multiple volunteer activities for her sorority including canned food drives, making cards for veterans and hospitals, and blanket making.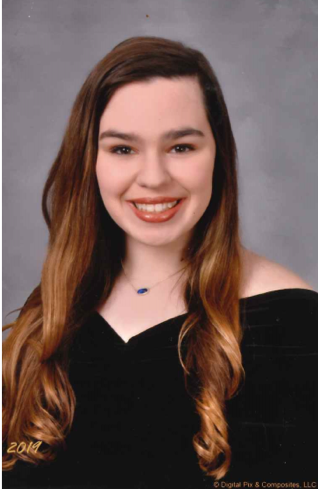 Sofia Fernandez
2019 Miss Holiday at Home Runner Up
Sofia is the daughter of Maria Elena and Eric Fernandez of Bellbrook. She is going in to her junior year at Miami University where she studies Public Health and Pre-Medicine. She is a graduate of Alter High School.  At Miami University, she is a member of the Delta Beta Chapter of Delta Delta Delta. She is also a member of Medlife and National Residency Hall Honorary. She loves working with people and believes it is the most incredible way to connect with the world. Her goal is to work with Doctors without Borders and giver her time and efforts to those in need.